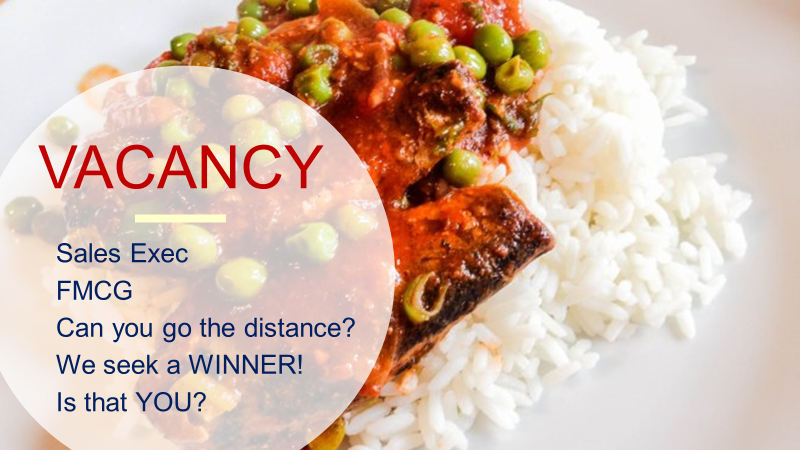 Our Client seeks a dynamic sales Professional who has a wide contact base within chain supermarkets, independent retailers & wholesalers.
The role is that of a HUNTER, who can break down doors & open new business.
The ideal Candidate will –
> have 3 years + sales experience in this sector
> reliable transport & valid Driver's licence
> be well groomed & articulate.
> be a self-starter & goal driven individual
> have a valid driver's licence & a reliable vehicle
In return this corporate company offers a competitive salary + commission for achievements.
Mail CV, 3 references, copy driver's licence & recent head shot photo email to [email protected]
Please make subject  FMCG/BLOEM