Dear Valued Customer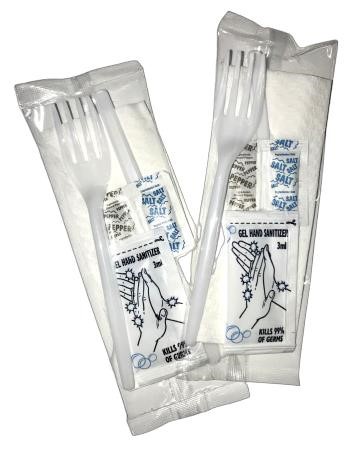 Dear customer, to help combat the spread of CORONAVIRUS and a possible second surge, all standard PackMan cutlery packs purchased   & delivered in the month of November will have a complimentary sanitiser sachet in the pack at no additional cost. Standard cutlery pack pricing as per your price list.
The PackMan single use 3ml sanitiser sachet is a market-leading, convenient, safe, and easy opening product that conforms to the highest European standards – EN1276 (SANS 51276)
It contains a 70% Alcohol Gel based quality, powerful hand disinfectant that rapidly evaporates away to leave the hands dry and sanitised without the use of a towel or air dryer. It contains moisturisers to keep hands soft and prevents drying and cracking of skin and leaves no residue.
If you require sanitiser MSDS or PDS please email [email protected]
We are sure your customers will appreciate this gesture from YOU!
Please get your orders in timeously to avoid disappointment.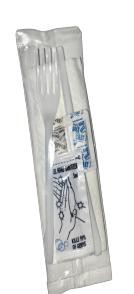 Our generic products have no company branding on them.
Customised cutlery packs to suit customer needs also available. From 1 to 10 items can be packed.
We supply beverage/ration packs packed according to customer requirements.
Customised printed branding to clients' specifications.
Yours Sincerely,
PackMan Packing (Pty) Ltd.
in conjunction with…….
BizGro Sales Agents
Place orders with ~[email protected] 083 625 7721