Description
Being granted an interview with a prospective Employer is daunting, especially in today's difficult times, when Candidates far outnumber positions available.
A WOW CV & presentation is imperative to gain the Interviewer's interest.
BizGro supports Job Seekers present yourself in an intriguing light, plus to manage the interview with aplomb & confidence.
This short course offers Job Seekers, the absolute best chance to LAND THE JOB!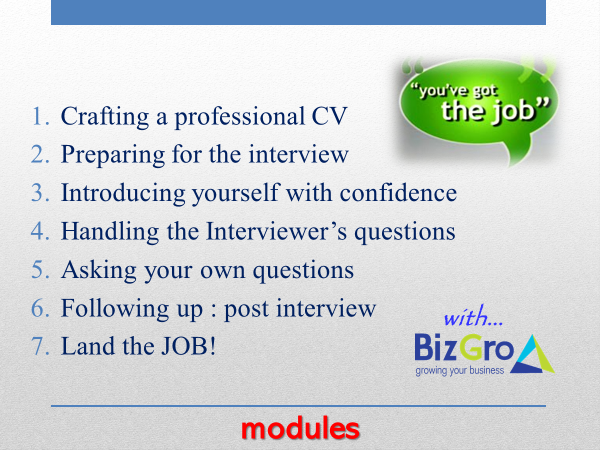 Next course: Saturday date: 30May 2020
Point to note: Please ensure you have your mask; strict social distancing measures apply
Registration: 08:30 *course from 09:00AM to 12:30PM * refreshments will be served
What you will get: professional CV; handy referral guide; free help line; best chance of landing the job
for further enquiries, please contact:-
Des Fabré: [email protected]